Electronic Services for Treasury Bills, Notes, and Bonds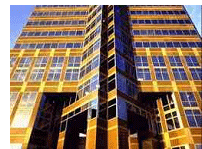 NOTE: Purchases and reinvestments no longer are available in Legacy Treasury Direct, which is being phased out.
Services here are available 8 a.m.-12 midnight Eastern Time, Monday through Friday, except holidays.
If you're a customer of Legacy Treasury Direct, you can click "Continue" to go to the Virtual Lobby, where you can access the electronic services available for your account.
WARNING:
DO NOT use your browser's "Back" or "Forward" buttons while using Electronic Services. Instead, use the navigation buttons near the bottom of each page.
DO NOT bookmark any page beyond this one.
The Treasury Department, Bureau of the Public Debt, has provided this online service for the exclusive use of current customers only.
To maintain the privacy and security of your account information, your browser must support Secure Sockets Layer (SSL). Please read our Privacy and Legal notices.
OMB #1535-0069